At the beginning of May, the ARSP Community Engagement Committee (Vicki Brennan, Ely Lyonblum, and Lauren Pond) participated in the Distribute 2020 conference, which was organized by the Society for Cultural Anthropology and the Society for Visual Anthropology. In a dynamic multimedia panel, the committee members presented some of the materials archived on the ARSP website and discussed the concepts that animate their plans for interactive and immersive exhibits about religious sound for public audiences. The committee also addressed plans to further engage with communities through the development of listening and recording workshops.
Occurring in the midst of the COVID-19 pandemic and mandated social distancing, the Distribute 2020 conference, which took place entirely online, provided a valuable experiment in alternative models of academic conferencing. The virtual conference was also an opportunity to connect with scholars across multiple disciplines who work with sound recordings and curate recorded sounds in archives. Panelists discussed their engagement with recorded archives of music and sound across a variety of media.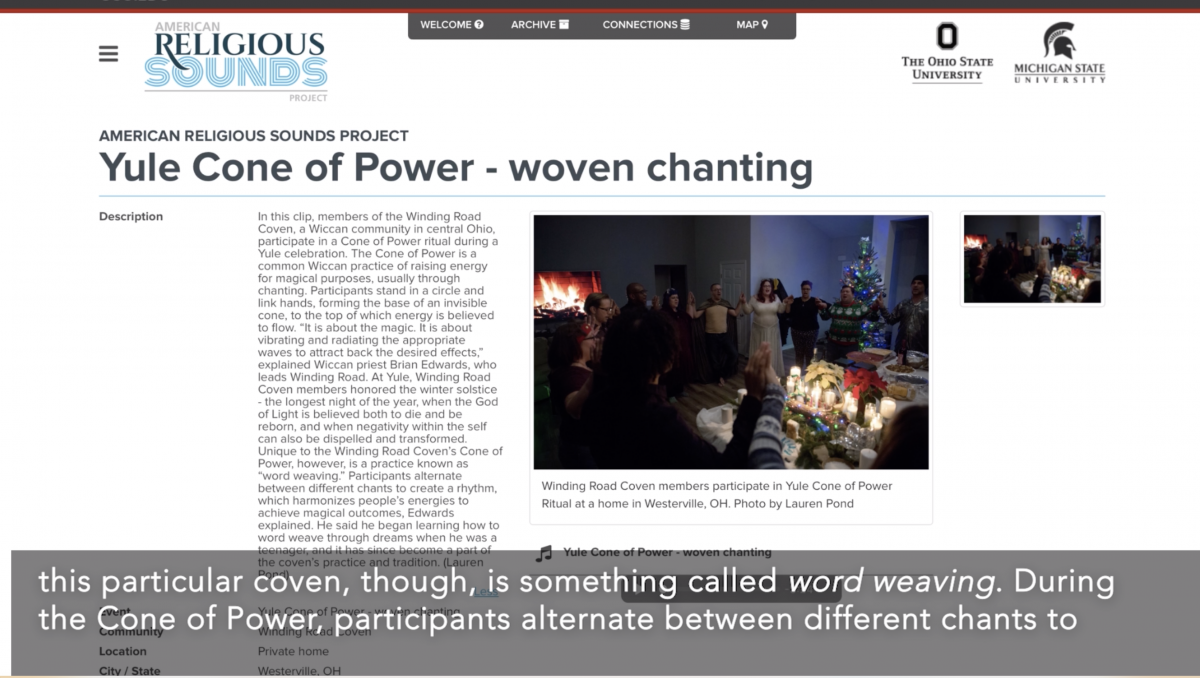 A screenshot from the ARSP's Distribute 2020 panel presentation.
The ARSP panel was live-streamed three times on May 8, with Q&A sessions taking place via Zoom immediately afterward. The discussion session following the ARSP presentation was lively and informative, and will guide the Community Engagement Committee's continued work on ARSP exhibits and workshops. Learning from fellow researchers' practices through their respective panels offered the committee space to reflect on working with sound in a wide array of cultural contexts.
The ARSP panel, titled Listening and Community Engagement in the American Religious Sounds Project, can be viewed here.