Meet Our Grant Recipients
In 2019, the ARSP awarded four competitive grants of $10,000 each to scholars working at the intersection of religion and sound. Each of these scholars, from the disciplines of religious studies, ethnomusicology, and folklore, was expected to produce a multimedia exhibit for the ARSP Gallery based on their research. Below, you can read bios of each of the grantees. These bios were accurate at the time the grant was awarded in 2019. (Read the complete RFP for these awards)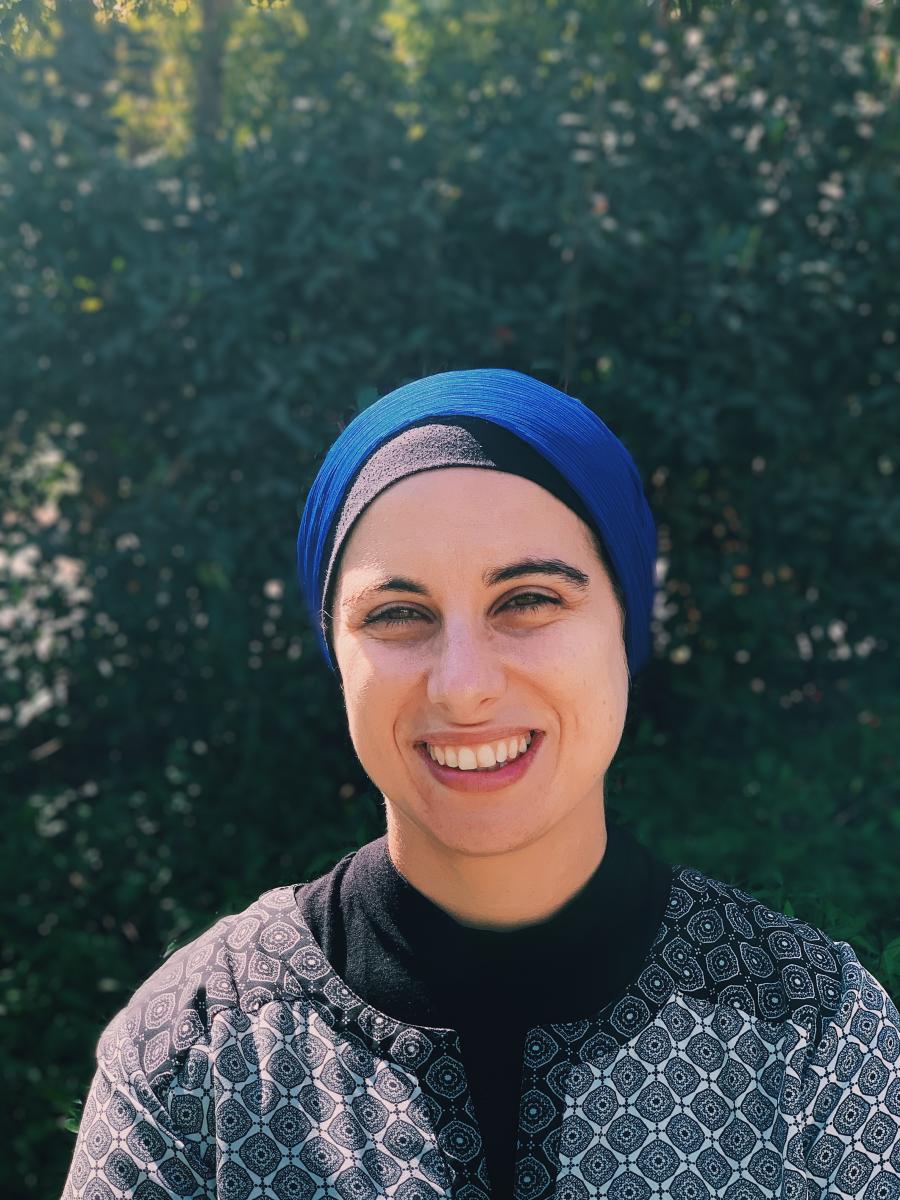 Rose Aslan, PhD, is an Assistant Professor of Global Islam in the Department of Religion at California Lutheran University. She teaches courses on Islam and the Abrahamic traditions in comparative focus. She is an interreligious activist as well as a scholar of Islam and religious studies. Her project for ARSP complements her forthcoming monograph, Muslim Prayer in American Public Life (Oxford University Press). Her book examines how US Muslims adapt their prayer practices in public settings, how they navigate the issue of religious accommodations in schools, universities, and the workplace, and how prayer is understood and depicted by the media and entertainment industry. Her research focuses on the study of the material culture of religion, intersecting around ritual, sacred space, and embodiment among various Muslim communities. Explore Rose Aslan's ARSP exhibit: "Sounds of Gender in the Mosque."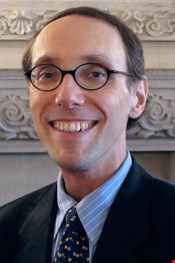 Leonard Norman Primiano, PhD, is Professor in the Department of Religious Studies, Cabrini University, Radnor, PA. He is currently series editor for the upcoming six volume Cultural History of Religion in the West (Bloomsbury). A Fellow of the American Folklore Society, he is the co-convener of that Society's Folk Belief and Religious Folklife Section. He is also co-chair of the Folklore and Religion Seminar of the American Academy of Religion. Primiano earned a dual doctorate in religious studies and folklore and folklife from the University of Pennsylvania, and a Master of Theological Studies from the Harvard Divinity School. Through the varieties of sound emanating from Father Divine's International Peace Mission Movement, his grant project is an aural ethnography of an American indigenous intentional communitarian celibate utopian inter-racial religion whose followers believe their leader is God. Update: Dr. Leonard Primiano sadly passed away in summer 2021. The fields of religious studies and folklore, as well as the ARSP, are diminished by the loss.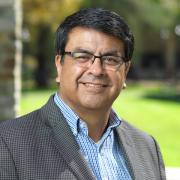 Daniel Ramírez, PhD, is Associate Professor of American Religions at Claremont Graduate University. He is author of over 18 publications. His book, Migrating Faith: Pentecostalism in the United States and Mexico in the Twentieth Century (University of North Carolina, October 2015), excavates the deep musical archive of borderlands Pentecostalism, and was selected by the Society for Pentecostal Studies for the 2017 Pneuma Book of the Year award. Ramírez's current monograph project, "Pentecostalisms of Oaxacalifornia," continues the analysis of subaltern Pentecostal history and culture through the more contemporary time period of oaxaqueño migration and through the added prism of indigenous experience, musical culture, and sonic contexts. Another project,"Alabaré a Mi Señor," will offer a comparative study of Latino and Latin American sacred musics: from Catholic to Mainline Protestant to Pentecostal to Contemporary. Dr. Ramírez is a member of several academic associations, including the Network of Religion Researchers of Mexico, the Commission for the Study of the History of the Church in Latin America, and the American Academy of Religion. He is the president-elect of the Society for Church History. His ARSP project will investigate and curate an archive of Latino and Indigenous sounds and musics emanating from the world of Pentecostal and pneumatic Christianity in relation to and in tension with overlapping worlds of historic (Mainline) and popular Catholic traditions.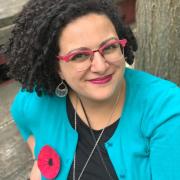 Carolyn Ramzy, PhD, is an associate professor of music at Carleton University. Her research focuses on Egyptian Christian popular music in Egypt and a quickly growing diaspora community in the U.S. and Canada. Specifically, she examines the discursive politics of the community's religious pop songs in the lives of Coptic Orthodox women. Her current projects investigate how popular religious songs shape, contest, or reinscribe Coptic women's subjectivities in popular and religious movements. She also examines how the songs' gendered motifs reconfigure commentary about Coptic national belonging within Egypt's changing political topography following the Arab Spring, and how the songs change in their new transnational contexts as Copts increasingly migrate abroad. Her grant project traces a burgeoning movement of female cantors in the Coptic Orthodox community - prohibited from participating as soloists in the Orthodox liturgy - who are contesting their exclusion, recording themselves singing liturgical hymns and sharing them online. Explore Carolyn Ramzy's ARSP exhibit: "Coptic Women Sing, Too."