The American Religious Sounds Project collection is now searchable through the Atla Digital Library. Atla Digital Library brings religious and theological collections from dozens of libraries, archives, and religious institutions together in one open access platform.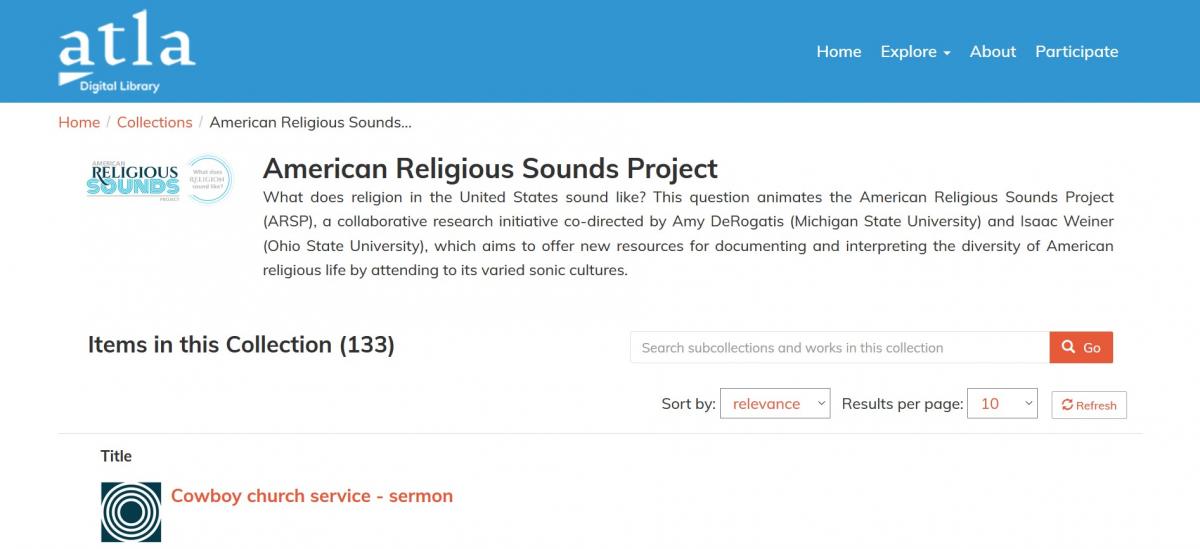 Kate Topham, our digital archivist, collaborated with Christy Karpinski, the Digital Projects Coordinator at Atla to integrate our metadata and improve discoverability. Scholars, students, and other interested parties have easier access to our materials, opening up new avenues for utility and exploration. Users can browse the collection as a whole, peruse each item's record, or search by subject or location.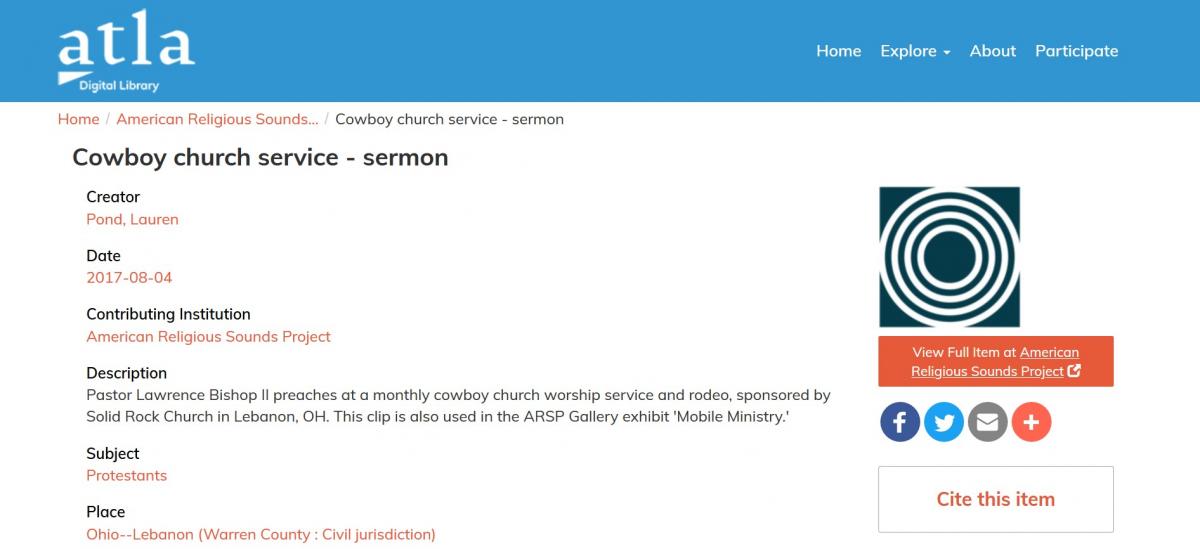 We look forward to the opportunities this partnership provides in supporting research and understanding of religion in America.